ChatGPT and Education Seminar!
Today, I delivered a quick seminar about ChatGPT, education, and the AI industry!
It was the first of three speaking events that I'm doing this week that lead up to something that's a bit bigger.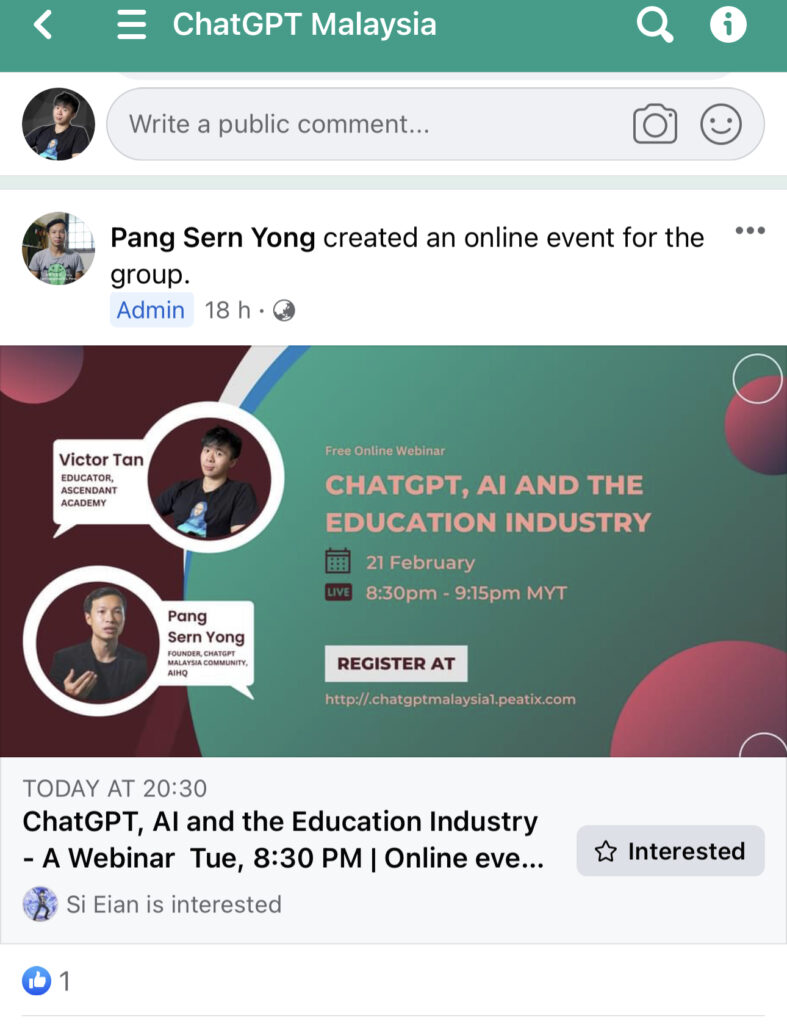 We talked about a few things related to ChatGPT and the education system – mostly thoughts that have to do with the way Singapore's been responding to these things, which has been pretty materially different compared to the way that pretty much any other country in the world has.
You'll be able to watch the video here:
If you don't have the time to watch it, we had a chat about writing, learning, personalized education, and a number of other things that I think you'll enjoy when you get the chance to watch it – go and have a look if you'd like to hear some thoughts on that!
Speaking of students, one thing I'm looking forward to but didn't actually imagine would happen will probably happen tomorrow; we're not there, but soon!
I'll have lots more to write in the day ahead, but I'd like to first start by getting a little bit more sleep, being better to myself, and preparing myself a little better by resting up for the day ahead 🙂 Till then!